I'll be performing MINGALABA, my second solo show, in the 2019 Boulder Fringe Festival this month from August 15th through August 24th. Full schedule and tickets available online now! This will be the first festival I've attended as a solo performer outside of San Francisco.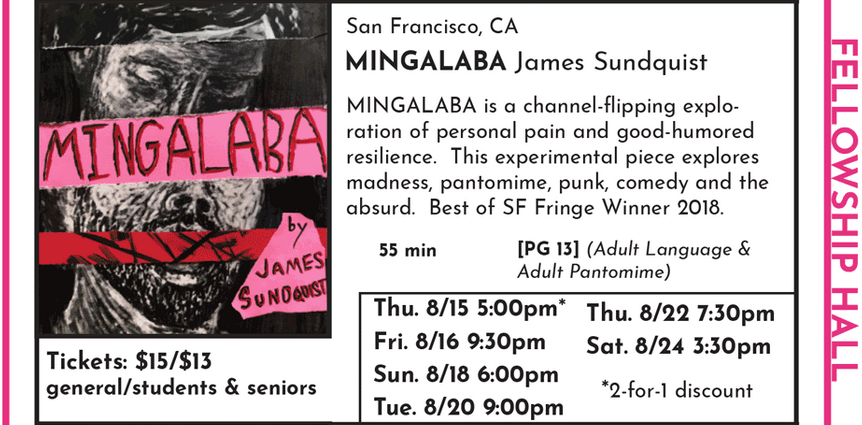 Click here for full venue layout and directions to my show in Fellowship Hall.
If you'd like to read reviews of this show from the 2018 SF Fringe festival, you can read those archived reviews here. Or, write me a festival review here.
I'll also be interviewed at the festival for a livestream + videocast on August 15th at 9:30pm PST, called Joking Around. The broadcast will center around what makes comedy funny.