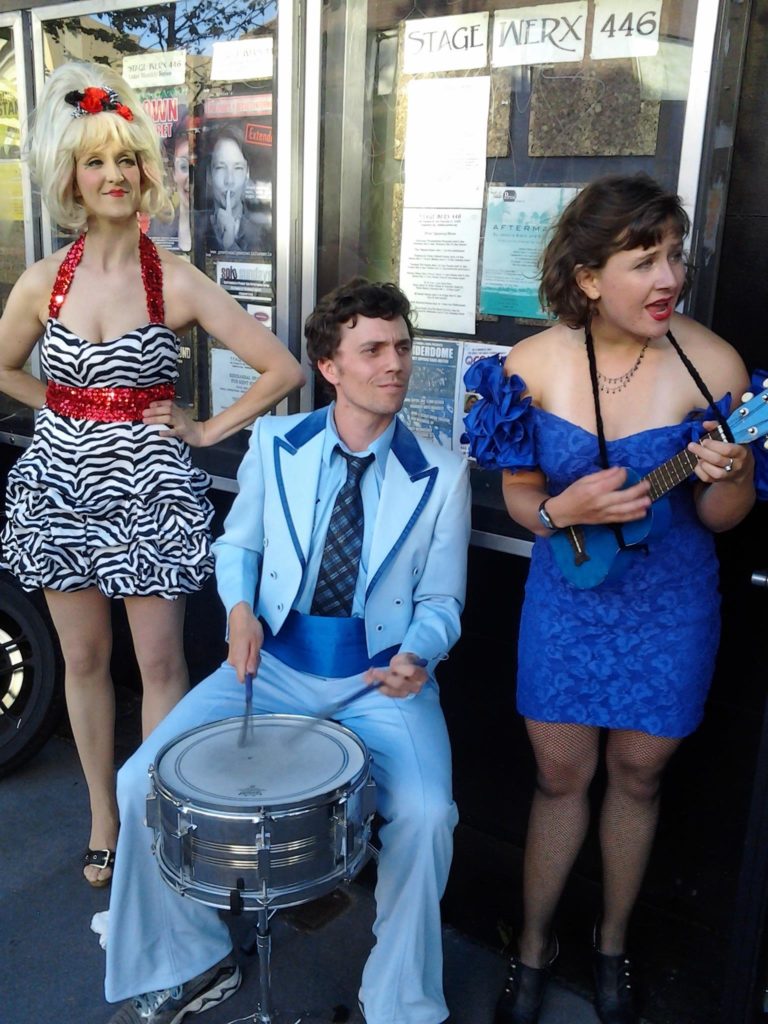 James Sundquist is an artist from San Francisco, CA.
My background is varied between solo performance, devised work, sketch comedy, improv, playwrighting, lighting designer, sound designer, board operator and touring musician. Here is a sampling of my work:
Up for Air (Technical Director) | Stagewerx (2023) with James Donlon, Leonard Pitt, Sierra Camille, Michael Hayes, Alina Cenal.
HOLD ON: EVERYTHING CHANGES IN A FLASH (Technical Director) | Crescent Moon Theater Productions (2022)
HARSH SADNESS | The Marsh presents Marsh Rising Series (2019)
AEON | SF Fringe Festival (2019)
DON'T MISS IT by Rapid Descent Physical Theatre Company (2019)
TEMPTING FATE (Lighting Designer and Stage Manager) by Antic in a Drain (2019)
Tourettes Without Regrets (2019)
Edna in a Bottle sketch series from Potatoesmashedcomedy (2018 – 2019)
MINGALABA | SF Fringe (2018) | Boulder Fringe (2019) | Lunacy Fest (2019) | Fresno Rogue Fringe (2020) | Flying Actor Studio presents Up for Air Festival (2023)
HARSH SADNESS | The Marsh Madness Competition (2018)
EXPEDITIOUS INTENT | SF Fringe (2017)
Godwaffle Noise Pancakes | Noisebridge (2016, 2018)
Popcorn Anti-Theater Bus | SF Fringe (2016)
CARL & BEATRICE LIVE AT THE EXIT | SF Fringe (2016)
FakeOff Season 2 with ClownsNotBombs | TruTV Network (2015)
CARL & BEATRICE LIVE AT THE LIBRARY (2014)
Picklewater Clown Cabaret at Stagewerx (2010 – 2013)
A FOOL'S ERRAND by Ragged Wing Ensemble (2012)
SIX NOVELS by Mae Ziglin Meidav | LitQuake (2012)
DOLORES by CoiCoi Duncan Page (2012)
THE NOT DOLORES SHOW by CoiCoi Duncan Page and James Sundquist (2013)
Backyard Dick (Moby Dick) by Adam Sussman | Home Theatre Festival (2011)
QUATRE VAINT QUATRE by Adam Sussman and Evan Kennedy | SF Fringe (2011)
TOO BIG TO FAIL by San Francisco Mime Troupe (2009)