Order Tickets for the following show times:
FRI SEPT 27 7:15 PM MINGALABA $7 / $9 at Synapsis Nova
SAT SEPT 28 7:45 PM MINGALABA $7 / $9 at North Coast Dance
SUN SEPT 29 4:00 PM MINGALABA $7 / $9 at Synapsis Nova
ALL FRINGE SHOWS START ON TIME.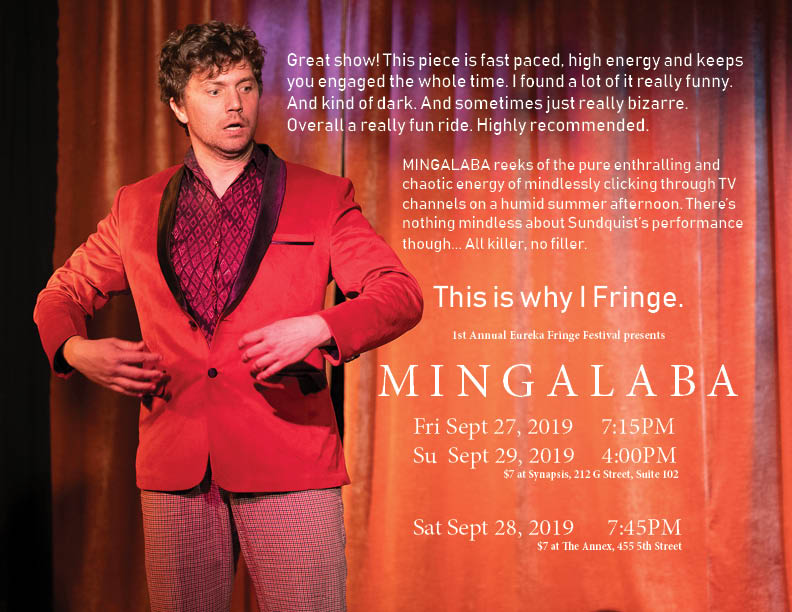 I'm excited to announce I'll be performing as part of the 1st Annual 2019 Eureka Fringe Festival this weekend, from 9/27 – 9/29! Three performances across two venues. Tickets are on-sale now! Here is the Facebook event information.
MINGALABA is an award-winning explosion of wild, physical performances: crazy characters, music, pantomime, zany sound effects and a ton of fun! It is also a minimalist, fast moving monodrama! Best of the 2018 San Francisco Fringe! Also, an Audience Award + Independence Award for Self-Production at the Boulder Fringe 2019.
Sorry, but this entry does not seem to exist.